In response to rumours that Yash Raj Films will blame Akshay Kumar's alleged lack of enthusiasm in the movie for its failure, Samrat Prithviraj director Chandraprakash Dwivedi has defended the actor.
The movie's stated production cost ranged from Rs 200 crore to Rs 300 crore, although it fell short of the Rs 80 crore mark locally. It is regarded as one of the greatest flops of the year, and the reviews weren't great either.
The director said that his prior words had been "twisted" in an interview with Hindustan Times, adding that he stood behind his actor. Two days following the movie's debut, he added, "I spoke to a lot of people." "And I affirmed one thing: I continue to have absolute faith in Akshay Kumar. Ram Setu and Oh My God 2 are the next two movies I made with him. I believe that certain individuals are twisting my statements. People are misinterpreting my statements, and I find this to be upsetting. Voh apni taraf se likh rahe hain.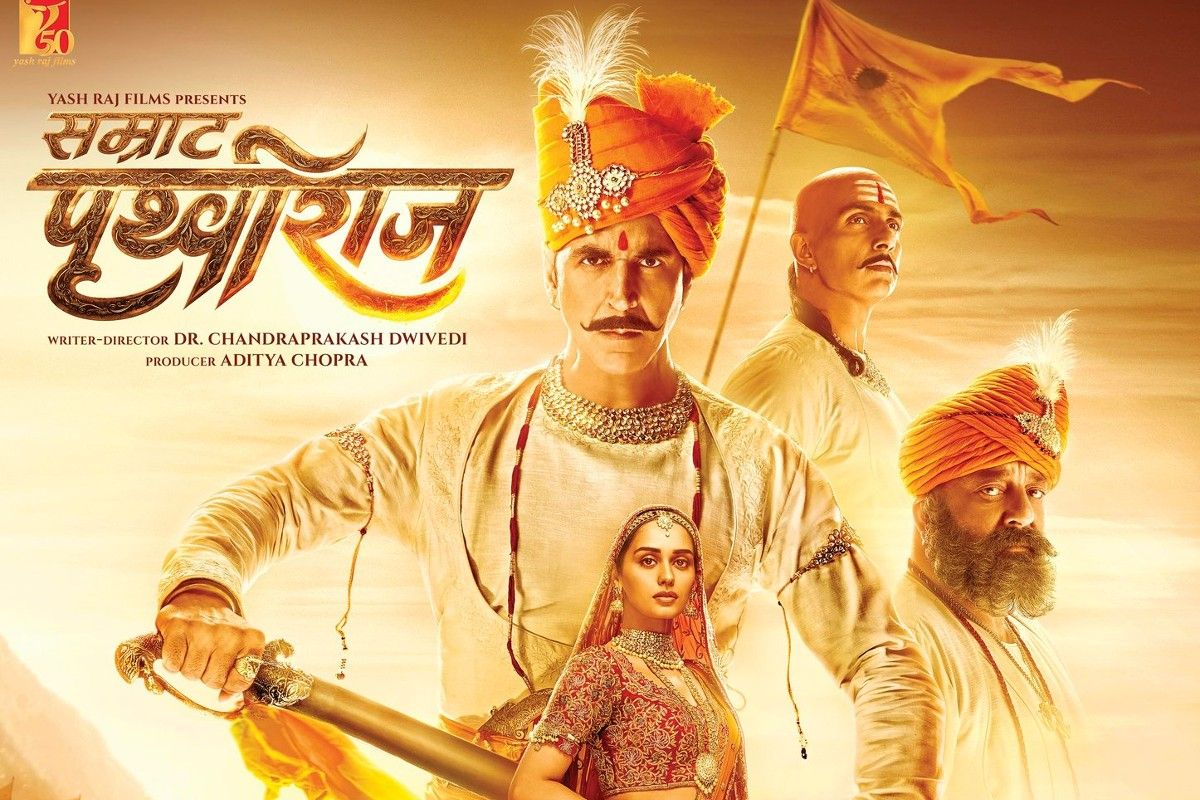 The director said, "Aditya has never mentioned this. Aditya has never expressed anger at Akshay for not even growing a real moustache for the movie. Is this the first instance of an actor donning a false moustache? On June 2, Aditya, Akshay, and I were all present, and Aditya firmly assured me that he is pleased with the movie. I provided him all he requested, and he will never accuse me of failing to do my job. Same for Akshay.
ALSO READ: WITH EACH MOVIE, AKSHAY KUMAR GETS OLDER AND HIS HEROINES GET YOUNGER: HERE'S PROOF
In a previous interview with Film Companion, the director made it seem as though he disagreed with Akshay's remarks that "foreign invaders" receive full chapters in history textbooks, whilst Indian monarchs receive only a brief mention. "Now this is what he believes, it is neither my view nor the opinion of my producers," Dwivedi remarked.
The director discussed Samrat Prithviraj's financial failure in a previous interview with Navbharat Times and stated, "YRF portrayed this narrative at a tremendous scale. But there was an issue. I'm still not sure what the issue was. The writers followed the historical facts as closely as they could. We are very aware of our responsibilities in terms of storytelling.
ALSO READ: AKSHAY KUMAR TROLLED FOR HIS OVERACTING IN THE "PRITHVIRAJ" TRAILER